Balcony Railings refers to the wrought Iron Railing, are know as their beauty and stronger, made of zinc alloy material, available in different designs and colors, and can be used based on city and local codes related to building heights. Steel balcony railing a perfect solution to the shortcomings of traditional guardrails, and affordable, alternative to the traditional balcony railing material.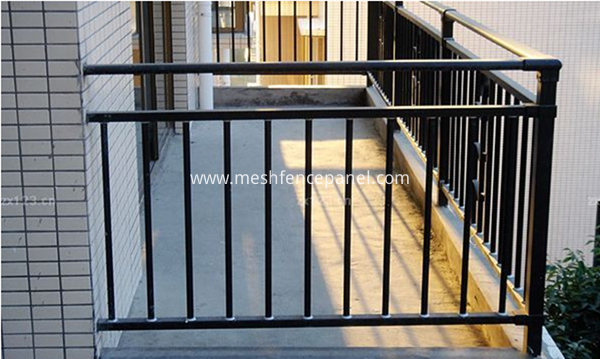 Specification:
Height: 600-1200
Gap in between the posts: 1000-1200
Gap in between the pickets: 120
Post: 32*32, 40*40
Picket: 19*19, 25*25
Installation:
1. Assembled panel, no welding job, only connect panels with fittings
2. We offer expert advice according to your condition
3. Detailed installation instruction available
Features:
1. Powder coated makes balcony railings better durability and anti-rust and anti-corrosion.
2. Easy for installation.
3. Long lifetime, with special surface treatment, the balcony railings, can use 20-30 years at least.
Application
a.Traffic road control, Road isolation belt, Limit vehicles.
b. Concert, Outdoor activity, Sport ground.
c. Highway, Public activities for crowd control .
d. Temporary isolation