Razor Barbed Wire also called concertina wire is very popular for protection. Razor Barbed Wire is widely used in prison, boundary, airport, government and some important places.
There are some kinds of razor barbed wire: coil razor barbed wire and weld razor barbed wire fence panel.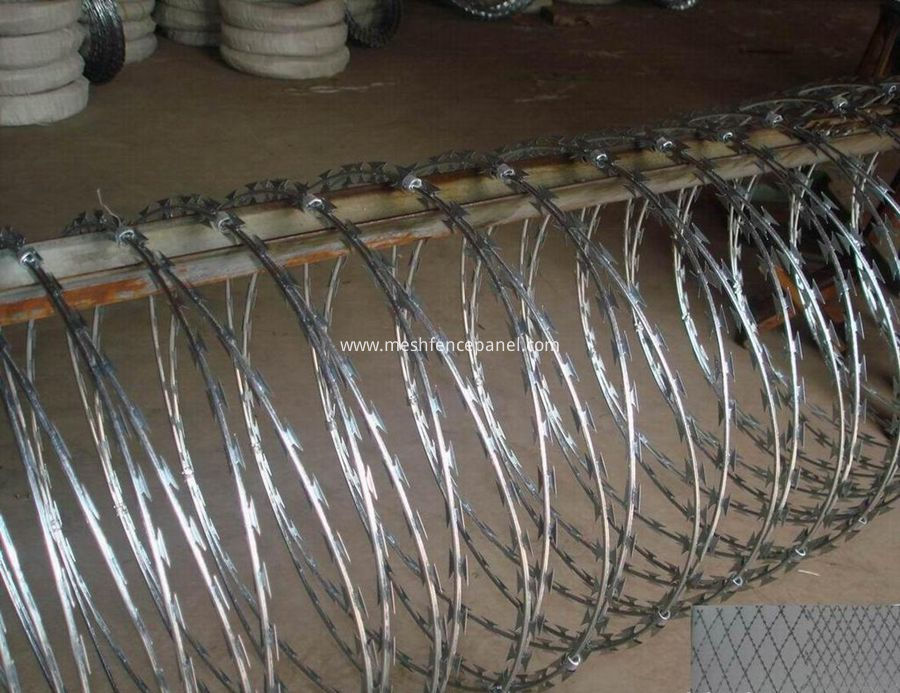 Razor barbed wire details:
Material: hot dipped galvanized and stainless steel
Razor barbed wire type: BTO-10, BTO-12, BTO-15, BTO-22, BTO-30, CBT-60, CBT-65
Razor barbed wire diameter: 450mm-1000mm as request
Razor barbed wire standard length after stretching: 5m-13m is different according to diameter and weight.
Weight per coil: 10kg/coil
The two kinds of material razor barbed wire is very popular and you can choose any of it according to your application.