Swing Wrought Iron Gate is available to match all styles of steel fence, including to flat top, extended picket, pressed spear, and pool panels.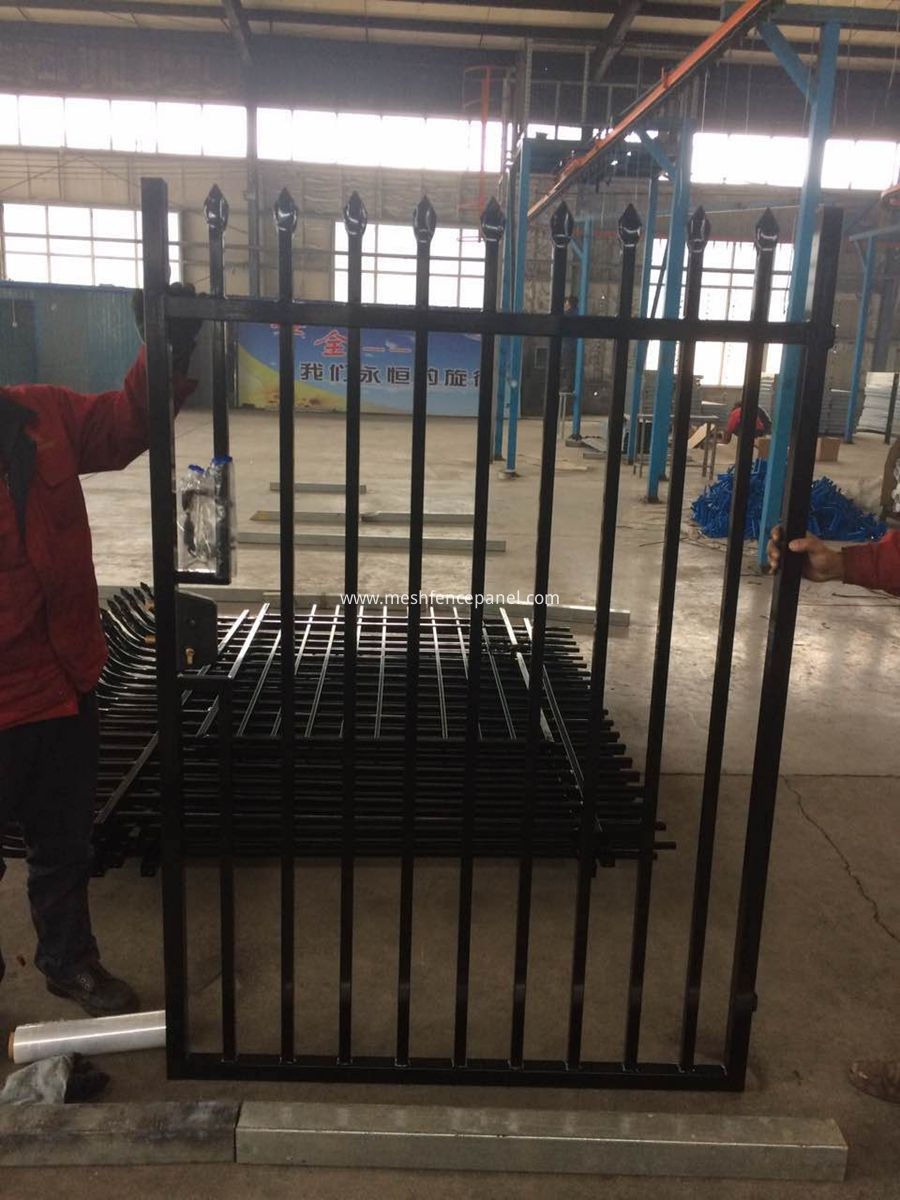 Specification:
Surface treatment: hot dipped galvanized; powder coated
Horizontal rail: 50*25mm, 40*40mm, 40*60mm, 45*45mm
Vertical rail: 19*19mm, 25*25mm
Application: residential, garden, park, home yard, villa site
Feature
1. bring elegance to your entrance
2. Swing Gate is easily installed using of the hardware offered.
3. Attractive, strong and built to last.
Packaging Details
(1)There is rubber mat at the bottom of the pallet to avoid the pallet destroyed the panels;
(2)There is 4 metal corners to keep the pallet more strong;
(3)There is metal plate under the plastic bandage to reduce the pressure of fence panels;
(4)There is wooden plate at the top of fence panel which can protect the fence panels from being crushed by other pallets.